PQ Collection x Natalie Angel
Posted by PQ COLLECTION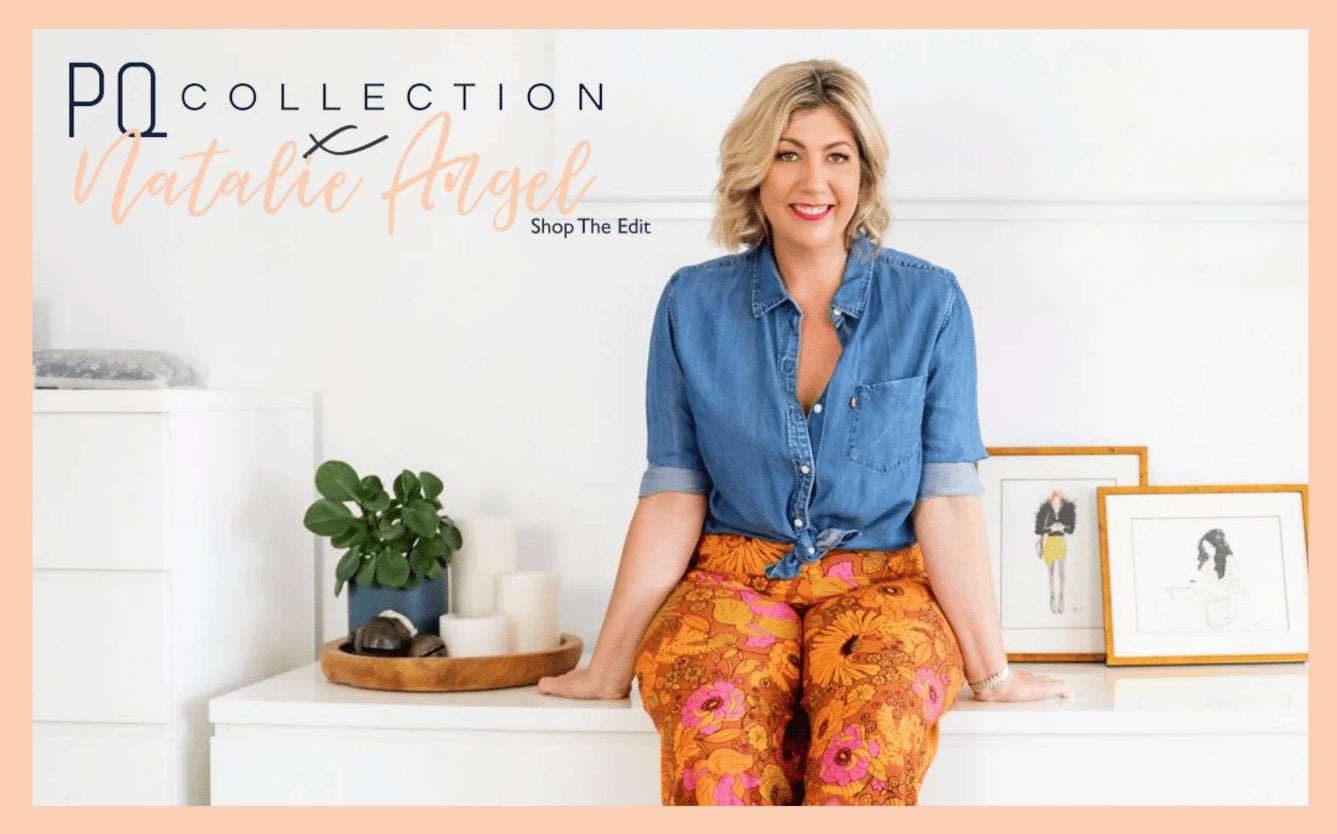 by Nikkila Goulding
THE BODY POSITIVE ADVOCATE YOU NEED TO KNOW: NATALIE ANGEL FROM LET ME TRY BEFORE YOU BUY.
Scroll for our interview and why you need to know Natalie! 
Natalie Angel is a body positive advocate helping women of all ages, shapes and sizes to feel confident about buying online. Natalie's Instagram account 'Let Me Try Before You Buy' focuses 100% on video content, providing authentic and fun reviews on brands she trusts and loves to wear. As a size inclusive, body positive brand, PQ Collection were thrilled to work with Natalie in showcasing some of our new and favourite PQ styles, and answering all of your need-to-know questions.
With almost 78,000 Instagram followers, Natalie's incredible success is clear. We wanted to get to know Natalie a little better and learn about her inspirations, goals and connection with her audience.
Tell us about how your journey evolved from selling clothes online to where you are today.
It all started after I had my first born child. I noticed how my body had changed and the ability to find the right clothing became harder.  I have always had a keen interest in
fashion
so I searched for like minded content on Instagram but couldn't find anything that I connected with, so I started posting my own content. It's been an amazing journey, the woman watching is my primary focus so I ensure I answer all her questions so she can purchase with confidence.  I was the 1st Australian influencer to do 100% IGTV content and I am so proud of how quickly my following has grown.
What do you love about being a fashion influencer?
I am deeply passionate about body confidence and how I want women to reconnect positively with their bodies. I am overwhelmed on a daily basis with beautiful messages from women who have had a light bulb moment or, just started to be kinder to themselves. I love working with small business and helping female retail business owners connect with women who are looking for a more positive online shopping experience.  
Why do you think your content has been so successful?
I focus on the customer, the women that need help styling and purchasing advice, I am always honest and give detailed reviews. This is not the norm on Instagram and I believe it sets me apart and my followers appreciate and respect my honesty.
You have worked with so many great brands, how do you select the brands you work with?
I get approached by brands daily, I look to help small businesses where I can and of course the larger brands have started to realise what value I can bring to their garments. I also want to give my followers a good experience when shopping with a brand/retailer. I strive to ensure diversity of style and price point so all women feel welcome on my platform.
How would you explain your own personal fashion style? Has it progressed or evolved since launching Let Me Try Before You Buy?
I buy clothes that I will wear many times to get the best value from them, now I am a mum my style revolves around the practicalities of that. I think I am a BoHo girl at heart but I have found some wonderful brands that have made me chop and change my styles.
What's your favourite go-to outfit or piece when you need to feel confident?
Confidence is always where women struggle, of course we all have a favourite pair of jeans or top, I try to feel confident in everything I wear.
Who is your ultimate fashion or beauty icon?
Oh, this is a tough one........ I get more excited seeing women looking amazing at my local shopping centre than on the cover of a magazine.  I feel a huge shift to realistic and relatable fashion now more than ever.
What do you love to do in your spare time?
Spending time with my husband is a favourite and of course my son, we love the beach and the park, you will find me there most weekends.
3 things you can't leave home without?
Phone, lippy, credit cards (you just never know what you might buy).
What was your favourite PQ garment to try on and why?
The Nice Pant was a real surprise.  Those pants are fantastic!  Great thigh and bum allowance which is so rare in a non-stretch garment.  Winning!
You have already achieved so much, what's next for you?
It has been an amazing year, all the media attention has really fast tracked me to being the fastest growing fashion influencer in Australia. I will always focus on the needs of my followers and be passionate about body confidence, I hope the fashion industry continues to recognise size 14+ women and I hope I can continue to play a part in that.
You can watch the Natalie Angel x PQ Collection try-on videos via Natalie's Instagram account @letmetrybeforeyoubuy.
Fell in love with something Natalie tried on? SHOP PQ
Reviews (1 comment) Collection 2019 Sale 70% Off Title for image